Assisted living options in Phoenix, AZ
Phoenix, AZ
Atria senior living apartments are designed to give you the freedom you crave with just the right amount of support nearby.
Atria's Phoenix-area assisted living options
Designed for those who need a little extra support, Atria offers assisted living options in the Phoenix area. This is the perfect choice for older adults who want to maintain their independent lifestyle while receiving help with day-to-day activities. This may include assistance with bathing and grooming, medication management, appointment scheduling, and more. Diet accommodations are another way we tailor your experience at Atria assisted living communities. Our professional staff offers discreet support for ongoing and short-term assisted living stays in select Arizona senior living communities.
Senior amenities & events
Atria offers several senior living communities in Greater Philadelphia with supportive living services. Thoughtfully designed, the dedicated Atria staff provides discrete services 24/7 for older adults who need help due to physical or mental challenges. These services allow you the independent lifestyle you crave, with just the right amount of support for day-to-day activities.
Help with daily tasks
Medication management
Bathing and personal grooming assistance
Diet accommodations
Appointment scheduling
And more
Memory care options in Philadelphia
At Atria, our goal is to help you live a more leisurely lifestyle. One of the ways we do this is by offering a variety of senior amenities and events. Each is designed to promote connection while also providing various ways to stimulate your mind, body, creativity, and spirit. While each retirement community will have its own offering, some favorites include an outdoor swimming pool, hot tub, and putting green. Plus, you can always experience chef-prepared meals at the on-site restaurant.
Another favorite amongst residents is Atria's signature Engage Life® program. This monthly senior events calendar has over 200 events to choose from. They offer fun, entertaining, enlightening, relaxing, and refreshing activities to participate in. Because you can play a part in the planning of each calendar, you can choose your favorite events or even host your own.
Assisted senior living near me
Conveniently located in the Phoenix, Arizona area, our assisted living communities offer quick access to local venues and destinations. Whether visiting your favorite restaurant, meeting the family at the Phoenix Zoo, or spending a day strolling through the Desert Botanical Garden, each day at Atria is yours to design.
Browse our assisted living communities in Phoenix, Arizona, below. Our promise to all those who choose Atria as their home is that you will always have meaningful ways to express yourself, learn, and connect.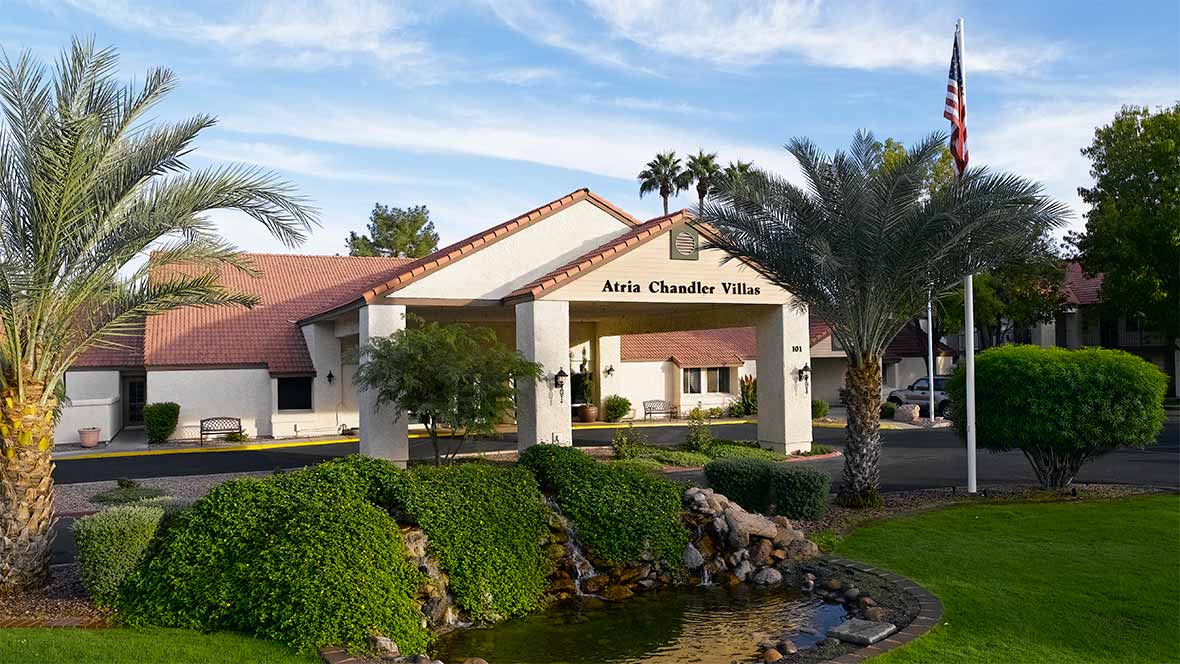 Starting at $2,595 / month
14500 N. Frank Lloyd Wright Blvd.
Scottsdale, Arizona 85260
Phone (480) 767-9800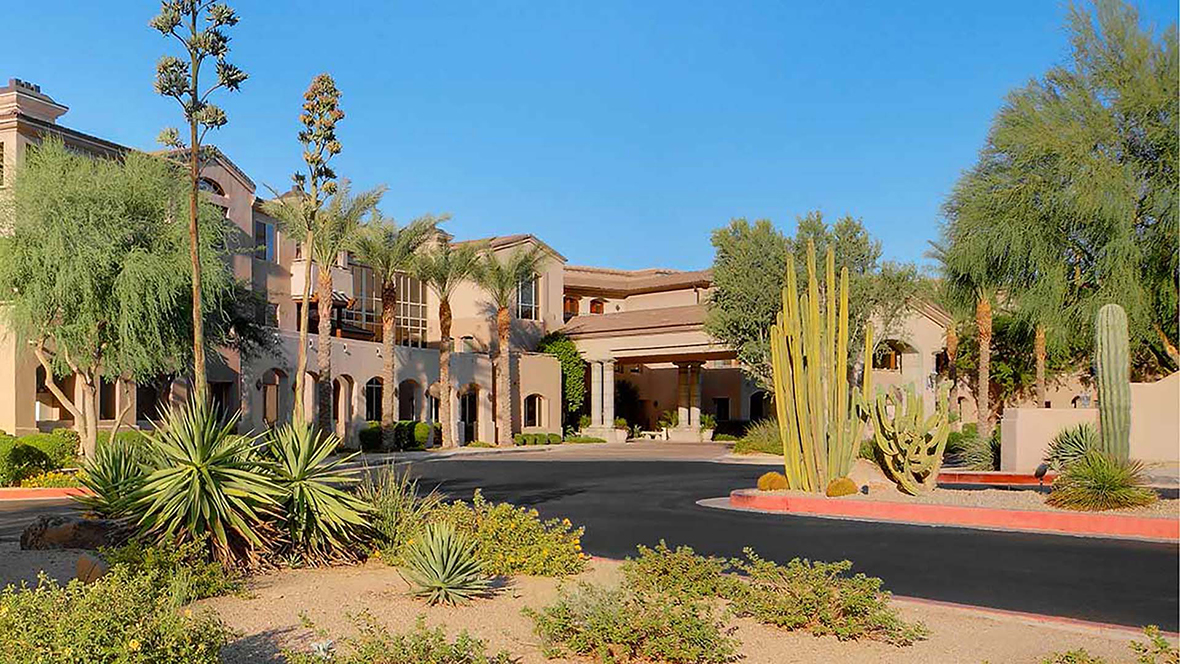 Starting at $2,695 / month
See for yourself. Schedule a tour!
Looking for a different location?
Sign up for our monthly newsletter
Receive senior living resources, current offers, event invites and more.
*LIMITED TIME OFFER. Executed and accepted residency agreement required by March 31, 2023. Offer subject to availability at participating locations. Offer for $1,000 discount to monthly rental rate for 1-3 months, with the length of the monthly discount subject to location. Offer valid for new residents only; short-term guests and transfers within an existing Atria community and from other Atria and Holiday communities are not eligible. Discount applies to monthly rental rate, which reduced rate is subject to future rate increases pursuant to the residency agreement. Not valid with any other offers, discounts or promotions, except as may be specifically permitted by a participating location. See Community Sales Director for complete residency details. Offer expires March 31, 2023.