Amenities and Services for Senior Living in Cranford, NJ
Convenient amenities for a purpose-driven life
Discover amenities that make it easier to enjoy an active senior lifestyle.
What Sets Atria Cranford Apart
Beautiful outdoor spaces including a courtyard and patio
Restaurant, café and private dining room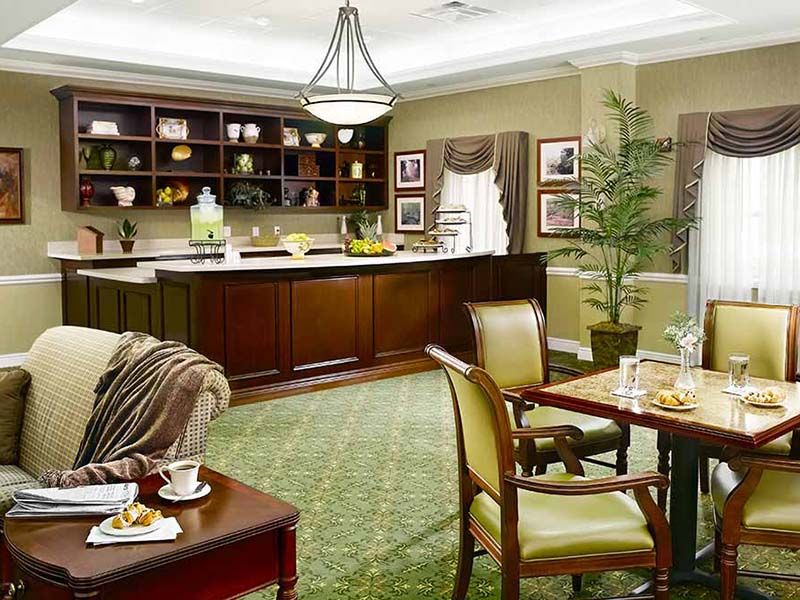 Choose to dine well
Chef-prepared meals are served fresh every day at Atria Cranford. Our talented culinary staff caters to your tastes with menus full of flavor, variety and flair. Enjoy delicious cuisine with table service in the restaurant and lighter fare in the café, or reserve the private dining room for special occasions. No-concentrated-sweets and no-salt-added diets are easily accommodated, and your requests are always welcome.
The culinary staff at Atria get to know residents on a personal level. They become familiar with their preferences and then craft their menus around those.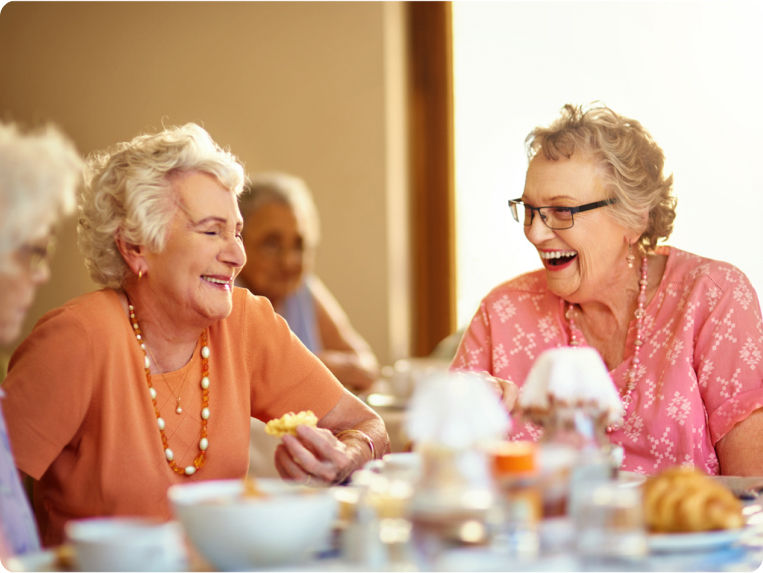 Let's do lunch - or dinner
Join us for a chef-prepared meal and see why more and more older adults are choosing to call Atria home.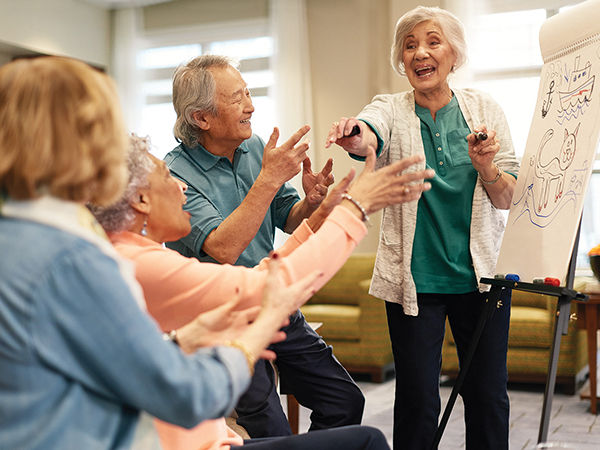 Choose to live eventfully
The social calendar, created as part of Atria's Engage Life® program, is filled with daily opportunities that support the four lifestyle choices proven to contribute to successful aging: exercise, connection, nutrition and goals. From morning exercise and painting classes to yoga and social hours, there's always something to do.
Additional Amenities & Services
The amenities and services offered at Atria Cranford are designed to simplify daily life – from chef-prepared meals and transportation service to on-site conveniences like a library and movie theater. For those special occasions with family and friends, we can help plan a celebration in the private dining room. Residents live an active senior lifestyle while families enjoy peace of mind.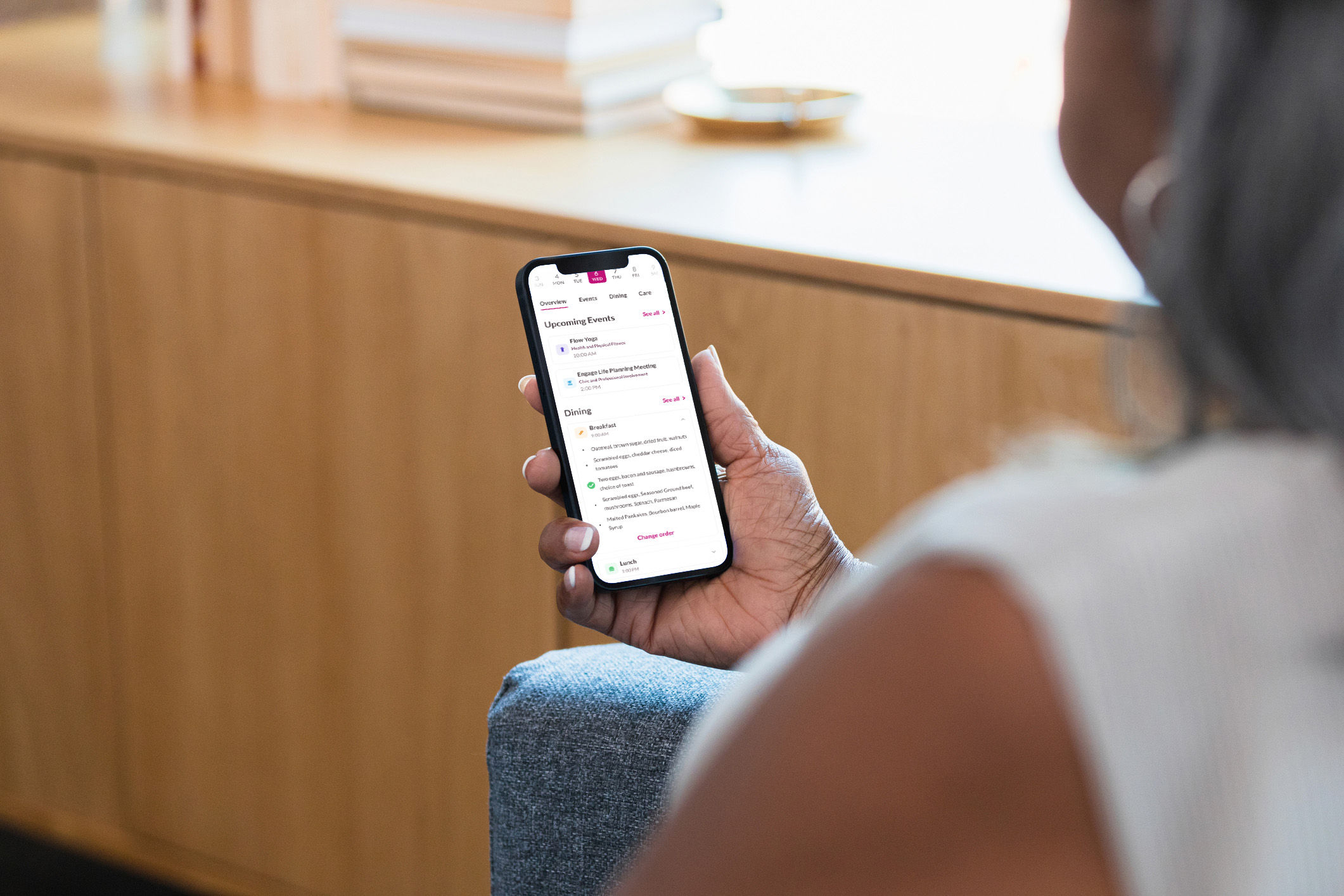 Explore and connect
With the Atria InnerCircle app for seniors – available exclusively to residents and their families – engaging with the community couldn't be easier. Receive regular updates on:
 
Daily menu offerings
Events and activities
Vital signs
Community messages
Payments and billing statements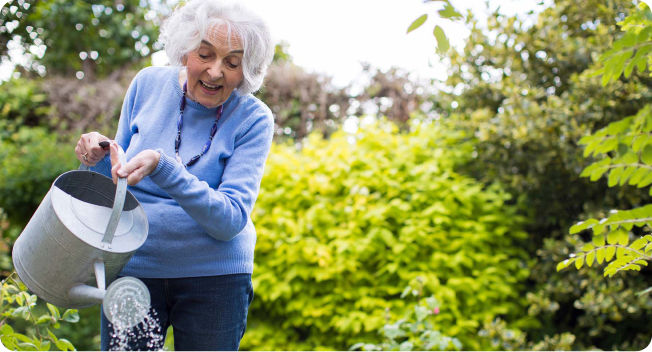 Swing by for a visit
Attend an art class. Join us for hors d'oeuvres. Experience the community lifestyle and see why more and more older adults are calling Atria home.
Complete the form and we'll be in touch soon to book your personal tour.
Sign up for our monthly newsletter
Receive senior living resources, current offers, event invites and more.