Convenient Senior Living Amenities and Services in Durham, NC
Convenience, connection and professional service
Explore an active retirement lifestyle with amenities and care options available to offer support and peace of mind.
What sets Atria Southpoint Walk apart
Gazebo, waterfall and fountain on well-maintained grounds
Chef-prepared meals and a private dining room
Movie theater, library and game room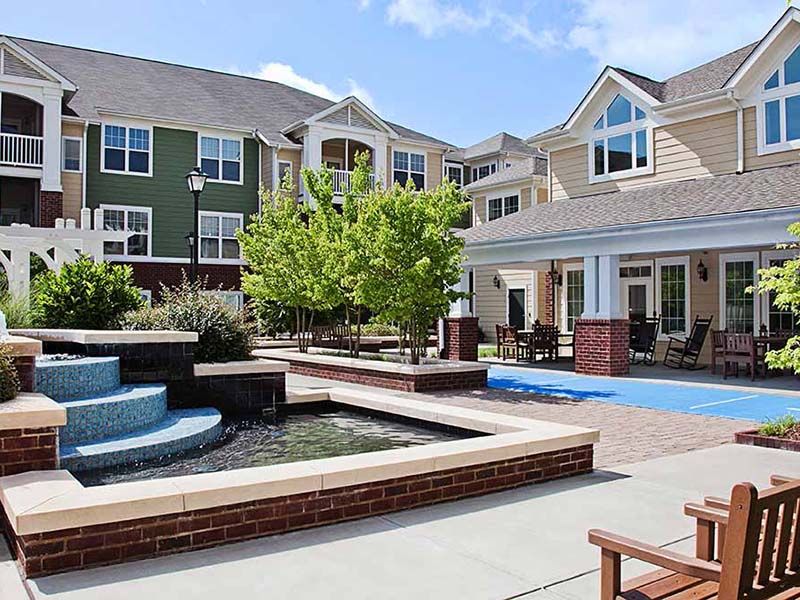 Choose to dine well
Dine on flavorful and nutritious meals at Atria Southpoint Walk. Our chef-prepared menu features a variety of fresh dishes and the culinary team is happy to accommodate specific dietary needs by offering low-sodium and no-concentrated-sweets options. Enjoy table service in the dining room or for special occasions, reserve the private dining room to gather with family and friends.
The culinary staff at Atria get to know residents on a personal level. They become familiar with their preferences and then craft their menus around those.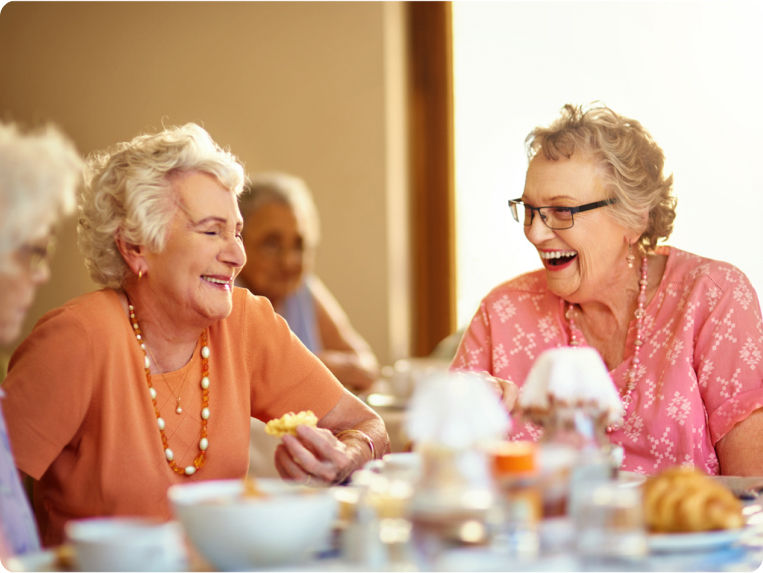 Let's do lunch - or dinner
Join us for a chef-prepared meal and see why more and more older adults are choosing to call Atria home.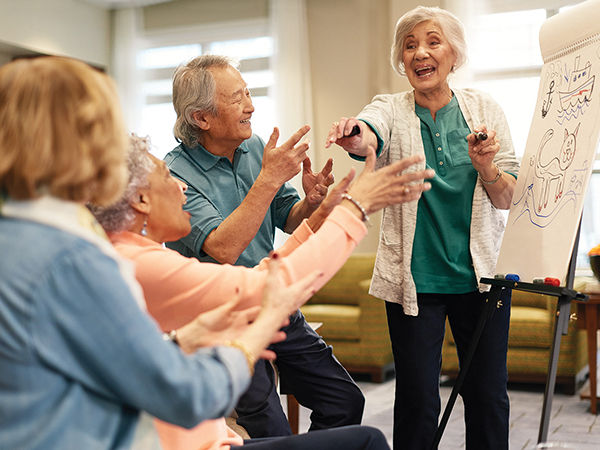 Choose to live eventfully
Living well at Atria in Durham, NC means having the freedom of an energetic lifestyle that supports healthy aging. Discover independent and assisted senior living activities on the robust Engage Life® events calendar. Experience meaningful opportunities for connection, fitness, creativity and fun, with conditioning classes and art workshops to scenic drives and social outings. The choice is always yours.
Additional Amenities & Services
Atria Southpoint Walk offers all-inclusive amenities to support engagement and a socially-connected senior lifestyle. Just outside your private apartment you'll find opportunities to set wellness goals in the physical therapy room. Enjoy a cocktail in the pub. Stop to smell the roses in the courtyard. And since pets are welcome, you can bring your furry friend along. Spend your time as you wish.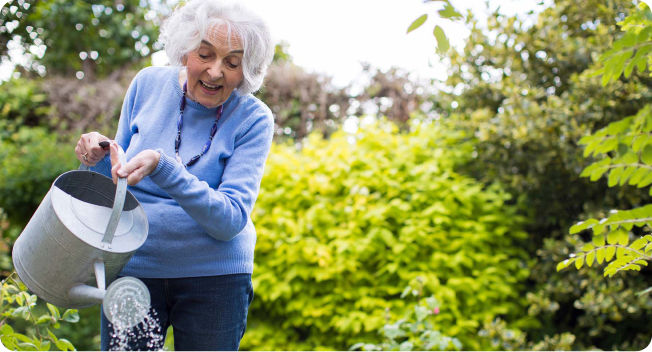 Swing by for a visit
Attend an art class. Join us for hors d'oeuvres. Experience the community lifestyle and see why more and more older adults are calling Atria home.
Complete the form and we'll be in touch soon to book your personal tour.
Sign up for our monthly newsletter
Receive senior living resources, current offers, event invites and more.